Fashion
Make your Salwar Kameez Stand out with its Elegance
This outfit is known for its simplicity and elegance. The three-piece attire has been one of the most admired outfits worn since years ago. At the time of the Mughal era, women used to wear Anarkali Kurtis paired with a churidar salwar and dupatta. The outfit became immensely popular and now it is one of the most loved attire by every lady.
You can give a perfect style statement to others while wearing this gorgeous ethnic outfit. Wearing something stylish and different can give you a drastic look. Pair beautiful accessories and some complementing makeup and get ready to slay yourself at the occasion.
To look a stunner you need to style your outfit with some elegance and beauty. Trying something different and modern can make you look like a fashionista. Flaunt yourself by pairing different patterns of Kurtis with some stylish salwar.
Opt for Some Stylish Salwars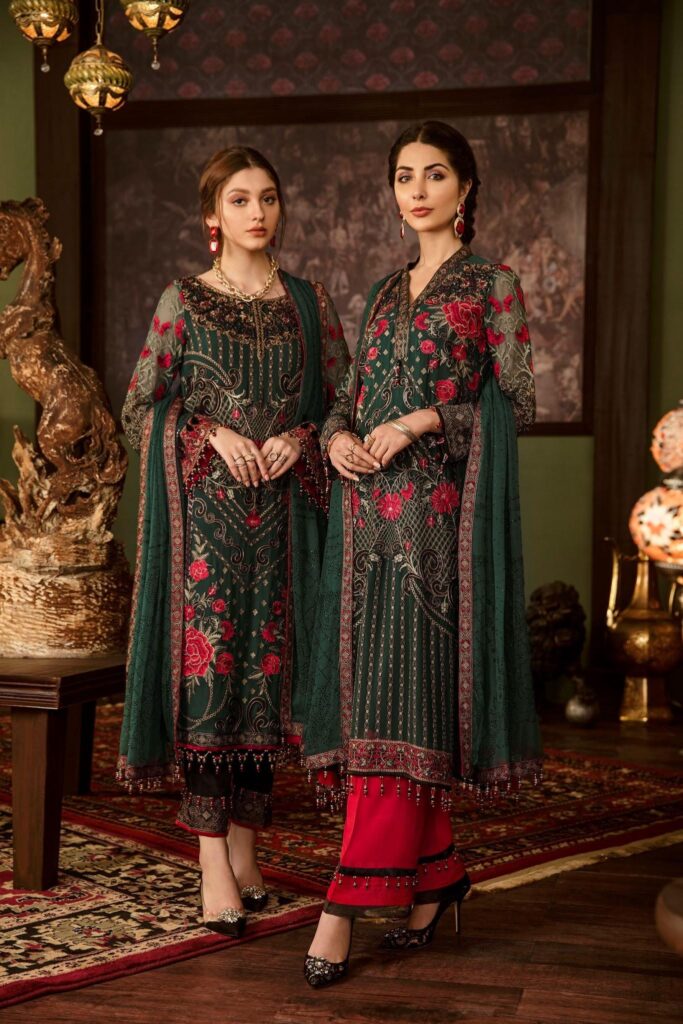 Select a stunning salwar for a pro look. As salwar suits are one of the most favorite choices of women, they should have some attractive appeal that helps you look more ravishing.
Straight Pants: Pairing a straight narrow pant with a long straight Kurti can give you a perfectly modern look. The pants can be paired with many different types of Kurtis, matching an ankle-length slit Kurti with this amazing narrow pant can be a perfect pick for evening parties and get-together. A plain and shimmery pant with some embroidery work at the ankle and a matching Kurti with designer dupatta is a perfect pick for wedding functions and festivals.
Flared Palazzo: Nowadays when it comes to something comfortable then palazzo is the first choice that comes in mind. This loose salwar is easy to wear and manage and can be worn anytime as well as anywhere. It has a belt at the waist and then a loose pattern from waist to the ankle. The flare of this pant varies according to one's choice and pattern of the suit. Straight palazzo has the same flare from top to bottom, others are less flared from the top and more flared at the ankle.
Beautiful Sharara: Try something trendy and stylish this festive season. An amazing sharara with a short Kurti is one of the most stunning outfits nowadays. They are also available in different varieties. Some have a single flare that starts from the knee and ends at the ankle, some of them may have a double flare or triple flare depending upon the fabric and type of pattern of the outfit. They are usually paired with a short Kurti having a simple neck and sleeveless pattern. Drape the beautiful dupatta and you are ready for the day.
Dhoti: For a bubbly and traditional look many women tend to wear dhoti at festivals and occasions. The outfit looks perfect on an apple-shaped body as they can flaunt the pattern very precisely. It is a flared and loose salwar that has several pleats which give it a baggy look. Dhoti is usually made of a slippery fabric so that it can provide a proper voluminous and playful appeal to the attire. Short Kurtis paired with this salwar will give the wearer an awesome look.
Churidars: The list is definitely incomplete without this one. A super gorgeous churidar salwar should be a must-have outfit in your wardrobe. A long Anarkali Kurti and a fitted churidar salwar having wrinkles at the ankle is the first choice of every girl for pre-wedding functions. This salwar can be paired with any stylish Kurti and gives you proper satisfaction. Alongside slit, Kurti, or an asymmetrical Kurti can also provide you a stunning look.
Pair an Attractive Kurti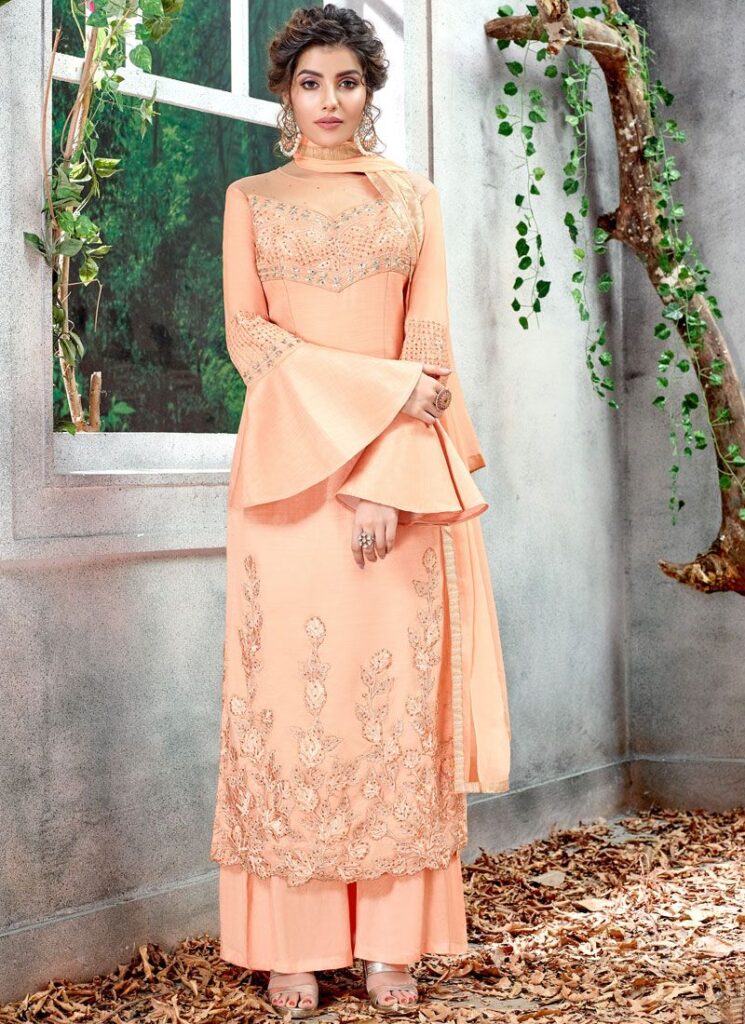 If you are wearing a stunning salwar then your Kurti must also have some interesting looks that may help you make an amazing pair. Get an elegant look by wearing some awful Kurti with a perfect pant. Pairing a beautifully embroidered up and down Anarkali Kurti with a churidar salwar or a narrow pant makes an interesting pair.
Exclusive slit Kurtis worn along some fitted style pants are also a great option for an elegant look. Some asymmetrical patterns also go well for a stylish and glorifying look. The alluring prints and some beautiful embroidery work with a perfect neckline and some fashionable sleeves complete the overall look of the Kurti.
Experiment with your Dupatta
Draping the dupatta in some new and different styles will make it look more appealing. A one-sided pleated dupatta tuck on the shoulder gives you perfection with an Anarkali salwar suit. Wearing a Patiala salwar suit and draping the dupatta around the neck with half of the dupatta hanging in front and the other half at the back is too gorgeous to handle.
A churidar salwar suit with an open dupatta tucked on both the shoulders making a U-shape at the front gives you a pretty look. If you are wearing a palazzo salwar suit then you can just hang your dupatta on one shoulder and showcase the patterns and work that are indicated on the dupatta.
Accessories to Complete the Look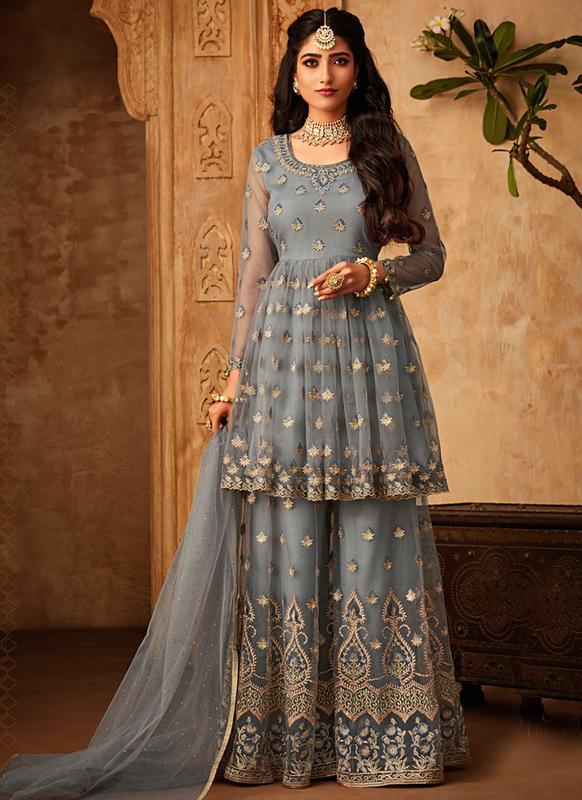 For an overall complete look, you need to add some accessories to your outfit. Pairing some traditional jewelry can make you stand out with elegance while wearing the salwar kameez.
Earrings: Make your embroidery salwar kameez look more happening with a pair of beautiful earrings. It is the second most attractive thing after your clothes so choose a matching one wisely.
Ring: A beautiful ring studded with some pearls and colorful stones is also a worth wearing accessories. You can also wear gold or silver rings with your outfit and get a royal and classy look.
Bangles or Bracelet: Some colorful metallic bangles or a pretty bracelet will give you a perfect traditional look. You can opt for glass bangles, wooden bangles, or metal bangles as per your choice.
Necklace: If you have a broad and simple neck then pairing a necklace can be a correct decision. Wear chokers or long necklaces with one that has a plain neckline and no embroidery work.
Maang Tikka: At weddings and other auspicious events you can add a maang tikka with your dress. A matching maang tikka can help you flaunt your ethnic look and make you look like a diva.
Anklet: A thin silver anklet worn with traditional dresses or some ethnic outfit gives a perfect look. The anklet is detailed with some colorful stones or hanging chains that make it look pretty.
Footwear: Always choose perfect footwear to pair with the outfit. Select it according to the type of dress you are going to wear. Heels make a perfect pair with beautiful salwar kameez, just go for it and complete your look.
For more articles visit this website