Business
Top Things To Look For In A Job Other Than The Paycheck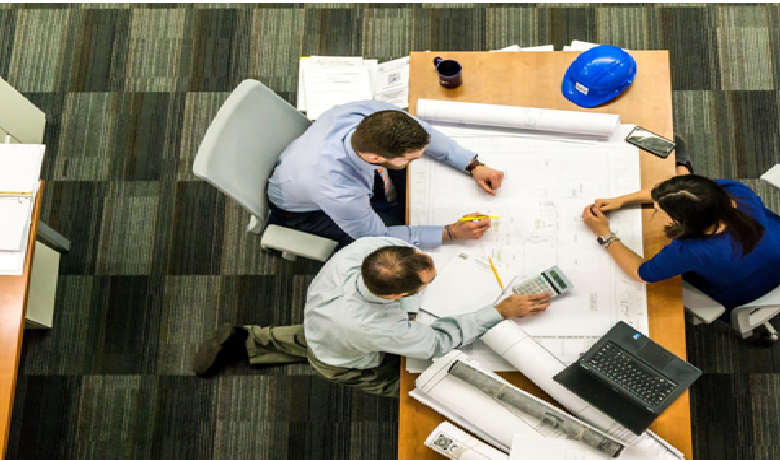 The job market has become more diverse than ever, and a lot more opportunities are available for anyone looking to find a job.
For people who are about to get their first full-time job, it can be exciting to know that companies want you. This might make you make the rookie mistake of taking whatever job they offer you, though.
However, if you've got the choice, you should make sure that you don't only take the job simply because the pay is good. There are plenty of other factors to consider for a job other than the paycheck that they're offering.
Hence, before you accept that job offer, make sure that you check out these top considerations first:
1. Workplace location
The pay might be great, but if it's taking you two whole hours to get to the office, then you might want to reconsider. The workplace location is crucial because too long of a commute can exhaust you before you even start the day.
Aside from that, you should also consider whether the general location is to your liking. If the workplace location is an area that can inspire you or a place where you're surrounded by career people, then this is also something that you should look for in the workplace.
For ladies, you should also consider the safety of the area during the night. This is because you might end up staying way too late in the office. You want to make sure that you're safe when you go home.
2. Work-life balance
Work-life balance is something that people are beginning to realize is crucial.
Instead of just focusing on the career aspect of things, you should also look into whether the company prioritizes work-life balance. Otherwise, you might lose yourself to the humdrum of being employed.
If you are able to have a life outside of work, then it will be a healthy work environment for you. You likely won't feel as stressed and you don't miss out on anything exciting going on in other aspects of your life.
Remember that you can always get a job, but you can't get the rest of your life back from the times you spend prioritizing work over the important stuff.
3. Pleasant workplace
Aside from looking at the external location of your potential workplace, you should also take the time to see how the office looks like.
Does it seem like it's a neat and tidy place to work in? Do you feel like it's too dim and does it make you feel claustrophobic?
Picture yourself as a worker sitting in one of the desks. Do you feel like this is a place where you feel like you'd have a pleasant time working? Asking these questions beforehand will help you know whether a workplace is right for you.
Since you're going to stay in this work environment for a significant chunk of time, you want to make sure that it's clean, pleasant, and relaxed.
In fact, we always advise our cleaners at Maid Sailors Office Cleaning Service NYC to put in an effort to clean the office bathroom. If a bathroom makes an employee uncomfortable, then it can be an indication of a lack of care in the office.
4. Job title
You might think that you're getting too little of a salary now, but you should look at the job title that you are applying for.
If it's a relatively high position, then you might be able to use this job position as a way to connect with other people within your industry.
5. Company culture
This might be harder to discern, but you should also try and see how the company culture for a certain place is.
If you know someone who works there, then try asking them. You can also look online for reviews of the company to get an idea of the complaints previous employees had with the company you're trying to get into.
6. Growth opportunities
As a career person, you should always look into opportunities that will make you grow further.
Therefore, you should ask about the potential skills training that you can have access to as an employee. Otherwise, you will remain stagnant and, should you apply for another job, you won't get any transferable skills from your work experience.
7. Recognition
Try and see whether there are ways that the company recognizes the efforts and successes of its employees. You might be able to find this through their corporate website if it's updated frequently.
This shows that your efforts as their employee won't go unnoticed.
8. Colleagues
Last but not least, you should also try and see how high the retention rate for a company is. That way, you know that people like the organization and they're well-taken care of that they chose to stay for a long time.
A paycheck is an important consideration for a job, but it's not everything. Before you accept any job offers to go your way, make sure that you run it through the list above and see whether the answers you get work for you.