Business
Why networking is important for you and your business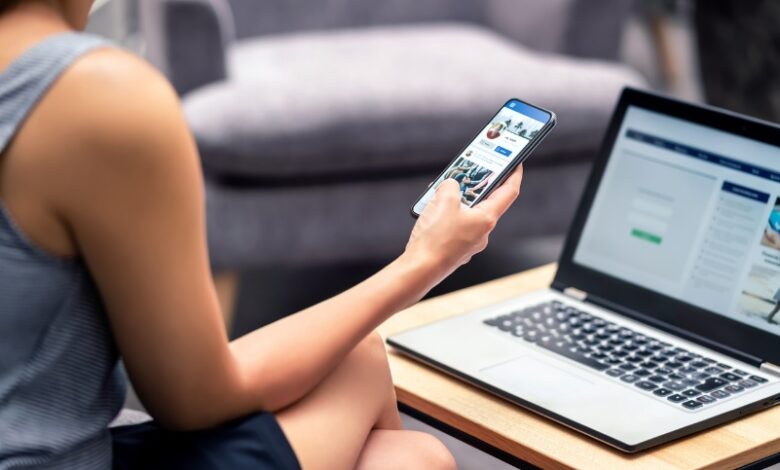 We are significantly impacted by the people around us. They open our eyes to new experiences, teach us new things and introduce us to new opportunities. It's no different in business. Well-networked businesses have a healthier bottom line than those that stay in the shadows.
Networking is all about helping your business get noticed. If you want your business to stand out, you must develop a networking strategy. Do not underestimate how much competition there is out there. Whether your business is in a rural community, bustling city or online, there are hundreds of others just like it.
According to a report by Oberlo, the US is home to 33.2 million small businesses. Each of these hopes to attract customers. Competition is stiff. While direct advertising has an impact on business growth and sales, networking helps you find hidden gems.
A chance meeting with another business owner or professional can land you great contracts. It can take you to the next level.
What is networking?
In a nutshell, networking is going out there and meeting people. It is about making new connections and building relationships. People who network are well known, and they have an infinite pool of resources that they can tap for their businesses.
Imagine, for example, that you meet a group of five other business owners during a networking event. Each of these people has a network that they can introduce you to.
Each person you are introduced to also has their own network. Your circle grows bigger with each new introduction. Each of the people you meet has the potential to do business with you.
It is easier to network with peers. If you have something in common with a group of people, they trust you and are willing to share ideas with you.
For example, there are networks for MBAs all over the US. They come together because they understand the potential that they hold for each other.
If you don't have an MBA yet, you can enroll in a top course like the Suffolk University online MBA. You will get your degree in 2-3 years and can network with top minds.
Benefits of networking for you and your business
Networking isn't easy. It takes time and sometimes money. Why bother, especially if you are happy with the way business is going? The answer is simple. You can never relax and hope that customers will continue to reach out to you. There are numerous examples of great businesses that failed because they became complacent.
If you're not sure how networking can benefit your business, think about the following benefits of creating networks:
This is the most obvious reason for networking. Each person you meet could potentially refer your business to someone who needs your products or services. You can think of it as free advertising.
When you get referrals, you should treat them professionally and deliver top-notch service. Remember, referrals come to you only because they trust the person who told them about you. You don't want to disappoint them because it will get back to your network.
To measure the value of the networks you're creating, track new leads and find out whether they were referred to you.
There are numerous opportunities in the business world. Meeting new people is a great way to find them.
Apart from receiving new business, you can also learn about joint ventures, investors, conferences and exhibitions, cheap suppliers and even speaking gigs where you can promote your products or services.
If your business is in a rut, a new network may be what you need. New people will give you fresh ideas, share knowledge and give you opinions about your brand.
Connections with the right people
You've heard of the six degrees of separation. Between you and any other person in the world, there lies only six people.
As you grow your network, you will get to meet the people who matter in business. If you are professional in your interactions with them, you can expect them to buy from you and send new customers your way.
Small businesses need good advice to grow. Networking is a great opportunity to get it for free. As you network, you'll meet others who have been in business for longer than you. They are a useful resource that you can turn to any time you encounter a difficult situation in your business.
The more visible you are, the more likely you are to get new business. As you network, you develop a reputation for honesty and integrity, hard work and good business sense.
When people need your product or service, they will come to you rather than your competitors. They prefer to do business with someone familiar instead of a total stranger.
Networking makes you more confident
Maybe the reason why you don't go to networking events is that the thought of meeting others makes you uncomfortable. However, the more social interactions you have, the easier it gets, and interacting with your business peers will make you more confident.
What are the best networking strategies for small businesses?
Perhaps you have never networked before. Where do you start? What should you do? A good networking strategy can help you clarify your goals and direct your actions.
It is important to remember that networking is not an event. It is not something you do once in a while. It is a way of living your life. You meet new people all the time. They have the potential to become valuable to your network. Are you ready to harness what they have to offer?
The other thing to keep in mind about networking is that people want to interact with someone who has something to offer.
Each time you listen to someone, for example, can you identify something that you can help them with? If you offer advice or assistance for free, you build trust with them, and that trust can be turned into benefits for your business.
Here are some of the top strategies for growing business networks:
Develop a database of business contacts
One of the reasons people lose opportunities is that contacts get lost over time. Therefore, you should keep a database of each new person you meet who has the potential to help your business.
Put in as much information as you can for each contact. As your network grows and you meet more and more people, details inevitably start to fade. Having just a name and telephone number may not be enough to remind you who someone is and what they can do for your business.
Most cities and towns in the US have business networking groups that you can join. Register in two or three and make sure to attend events regularly. Your local chamber of commerce is a good place to start. Find out what groups exist for business owners and how you can join.
Build relationships with new people
Don't rush people into doing business with you. You don't want to come off looking like an opportunist. Build relationships and trust before you proposition new friends or ask for help. If someone feels they know you, they are more likely to give you great referrals and also do business with you.
Social media allows you to network in the comfort of your home or office. It is a powerful tool for those who know how to use it.
According to one report, nearly 31 million businesses are using social media marketing. While many are using it for direct advertising, many are using platforms like Facebook, Instagram and Twitter to grow their networks.
If you are not sure how to use social media in networking, hire a professional. You can measure their performance against how many new clients they bring in through the networks they create.
Attend community events and be visible
Every industry has events of one type or another. What events are available in your niche? Find out and register to participate. Attending events increases business visibility and helps you grow your brand.
These include conferences, seminars and exhibitions. They are an excellent place to meet others in your niche as well as new customers. You'll also form new relationships that can be beneficial in the future.
Give back to your community
Many businesses miss out on great opportunities because they underestimate the value of taking part in community events. Whether it is the local baking contest or a football game, you can meet people and increase brand visibility by showing up.
Whenever possible, take part in the event. If, for example, there is a local marathon, why not set up a stand to provide refreshments for runners? It costs very little, and your brand will be visible to people in the right networks.
As your networks begin to grow and you become well-known, hosting events can make you quite popular. This may not seem feasible if you are a small business, but keep this in mind for the future as your brand can benefit greatly from this strategy.
Traditional media like TV and radio still hold a lot of value for businesses. Setting up interviews with TV and radio stations is free publicity. You can, for example, offer to answer questions about a certain product or service.
Appear in your local paper and online news hubs
Many newspapers are happy to feature local businesses that make a difference to the community. Do interviews with journalists and bloggers and position yourself as an industry expert who is happy to answer questions.
Top tips for building powerful business networks
Having a database of contacts and attending events is good, but you need to do more to fully harvest the power of networks. Try using these tips to build networks that work:
Touch base from time to time – Not everyone you meet will be immediately beneficial to your business. This doesn't mean that you should push them to the side. Call them from time to time because their circumstances may have changed and they may have new opportunities that you can take advantage of.
Don't always follow the crowd – It is logical to assume that the events with the most people provide the most value. Well-attended events indeed have potential, but sometimes going to smaller groups can allow you to meet contacts that would otherwise slip through your fingers.
Build relationships – Relationships are the key to good networking. Many professionals have become transactional. Every time they meet someone, all they can think about is what that person can do for them, which is off-putting for the other party. Building relationships is better because it helps build trust.
Be genuine – As much as possible, be honest in your dealings with others. Networks are a petri dish for gossip. Be professional and good to others and deliver your promises.
Treat your referrals with courtesy – If you go beyond expectations, they will be happy to refer you to others.
Don't attend events that don't serve you – Good people make poor judgment calls sometimes. An industry or community event can turn into something else by the end of the evening. Excuse yourself and leave.
Don't ignore those closest to you – Remember your dad's friend who has a son who works in the chamber of commerce? He can be a useful business ally, but you may not have him in your network because you have never thought of asking your dad to introduce you. Sometimes the people closest to us have the best contacts.
Show your gratitude – When someone in your network helps you, take the time to thank them. If, for example, they send you a referral, call them and ask them out for breakfast or lunch. Let them know that they have been of great help. People respond positively to gratitude.
Leverage education – People are willing to network with those they think are highly educated. Add to your credentials so that you can fit in better with your peers. A Suffolk University online MBA, for example, doesn't take very long to complete and will make you part of a powerful network of MBAs.
Conclusion
Networking is all about building new relationships that you can tap into to improve your business. Powerful networks don't just happen; they are built. Anyone who has a good strategy can build a network.
Attending industry events, conferences and exhibitions is just the beginning. You need to know what to do with each new person you meet so that you can turn them into allies.
Remember it isn't all about receiving. Good networking relies on quid pro quo, so think about what you are willing to give in return.