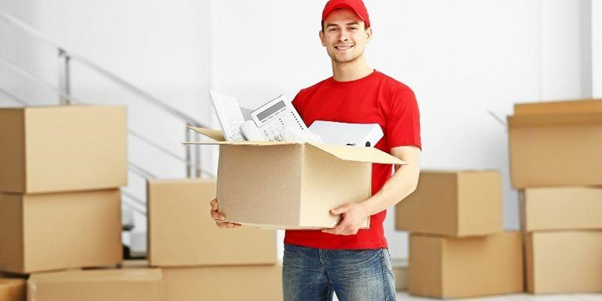 Individuals may not post gadgets regularly, but if you'd like to give a new or existing item to a loved one, need electronic repairs, or have sold anything online, you must know how to deliver these things correctly and safely.
This article will discuss the many types of electronic gadgets, how to correctly wrap your equipment to reduce the chance of damage, and how to precisely name your parcel to guarantee that it is delivered to the correct destination.
HOW TO PREPARE MY ELECTRICAL EQUIPMENT FOR POSTING
Everything, like regular shipping, is determined by size and weight. The Royal Mail recommends utilizing durable packing type boxes and padded envelopes to package your electronics for transit properly. Hiring a professional company like Simpl Fulfillment is one of the safest ways to ensure your electronics are safely shipped especially if you are selling these products. However, here are some tips anyone can follow.
Posting Small Electronic Devices
The optimum dimensions for a small parcel are 45cm long, 35cm wide, and 16cm deep, with a maximum weight of 2kg. The methods below will show you how to pack items like E-cigarettes, MP3 players correctly, eBooks, sat navs, cell phones, and other tiny electronics.
• Wrap the gadget in a minimum of 1cm of cushioning material, such as bubble wrap.
• Cover the pins/plugs with 1cm of cushioning individually to avoid damage to the interior and outer packaging.
• Remove any extra or loose components and package each item separately.
• Items must be firmly packaged in a durable, rigid exterior container, such as a solid fiberboard box, and padded to avoid motion and unintentional activation. (For example, polystyrene chips or poly blocks).
• Packaging must be suitable in size and tightly secured to prevent things from falling out during transit.
Mailing Medium Electronic Items
Mailing medium, electronic items: A medium parcel's maximum dimensions are 61cm in length, 46cm in width, and 46cm in-depth, with a maximum weight of 20kg. The methods below will show you how to pack devices ranging in size from a digicam to transportable DVD players and game systems.
• To shield the device from impacts or vibrations, cover it in a minimum of 5cm of paddings, such as bubble wrap, polystyrene chips, or poly blocks.
• It is recommended that you use the original packaging.
• To prevent harm to the contents and outer packing, wrap the pins/plugs with 1cm of padding.
• Remove any extra or loose parts and wrap each item separately.
• Items should be securely wrapped in a durable, rigid exterior container, such as a corrugated fiberboard box, and cushioned to mitigate risks and unintentional activation.
• Packing must be of sufficient size and tightly sealed to prevent things from falling out during transit.
• If you want to send electronic equipment more significant than the dimensions stated above, we recommend contacting your local mail carrier for more information.
Posting Other Electronic Devices And Accessories
The methods below will show you how to best pack loose goods like memory cards and USB memory sticks.
• USB memory sticks
• Put the memory card between two pieces of cardboard and glue them together.
• On the board, write your address and phone number.
• Put it in a padded envelope that is the suitable size for the item.
• Tightly seal the envelope.
• CDs, DVDs, and computer disks
• Wrap at least 2cm of padding material around each item.
• Store in a rigid, purpose-built container.
• For computer disks, we advise using screened envelopes.
FREQUENTLY ASKED QUESTIONS
How Do I Correctly Label My Parcel?
When it concerns shipping your packages, labeling them with as much detail as possible is the smartest route to go. In conjunction with the recipient's address, we suggest writing your full name and home address to reduce the possibility of your letter getting misplaced. To avoid this problem, please keep the following in mind when designing your label:
Is It Possible To Read The Address?
If the address label falls off or the address is difficult to read, the courier may not deliver the mail.
Is This The Correct Address?
Occasionally, an error occurs, and the incorrect address is printed on the envelope. To avoid this, utilize an Address Finder tool to check addresses or confirm with the receiver that the spelling and house number are correct.
Is There A Return Address On The Exterior Of The Envelope?
If your package is not sent due to an unclear label, an incorrect address, or some other reason, and there is no return address printed around the outside of the item, it will be returned to you. When it arrives, it will be examined to see if the sender's return address is included. If there is, it is delivered to the sender via that service that it was sent over.
Are You Sending To A Commercial Address?
Mail sent from a business is frequently sent to a post room; in this situation, contact the receiver and ask them to verify their company's post room. You may even set up a virtual work address with our service to help you handle your company mail online.
If you evaluate these concerns, you may be confident that you've performed everything possible to ensure that your product is delivered correctly and on time.
DETERMINING THE MANY TYPES OF DEVICES THAT CAN BE POSTED – HOW DO THEY DIFFER?
Electronic gadgets are classified according to their components. It is critical to understand the contents of the gadget you intend to publish, including such batteries. If you are sending devices that include lithium batteries, you are required by law to declare them. This section will provide you a better insight into categorizing the many sorts of electrical gadgets you may wish to post and will lead you through the processes to securely and promptly dispatch your device.
ELECTRONIC DEVICES CONNECTED TO LITHIUM BATTERIES
These are the gadgets in which the battery is firmly connected and cannot be easily extracted. A gaming console, for instance, where the batteries are indeed an essential component of the device's design and are normally supplied with a power cable as the main method of keeping the gadget active. Following are some examples:
● Smart mobile phones
● Tablets (e.g. iPad)
● Laptops
● MP3 devices (e.g., iPod)
● Microwave
● Computer
● Portable DVD players
To summarize, you may ship electronic equipment quickly and reliably with the least hassle and maximum coverage. Take the necessary time to adequately protect your equipment during transit and ensure that the labeling is evident and correct. Furthermore, it is usually a good idea to include a mailing address to avoid the theft of your gadget.