It is very risky to share your private information like the location on the internet or a social media app. Nearly every social media app, weather, mapping, trace your location while working on them. Every application requires some permissions before installing them on your phone which also involves your location access. This is very risky because they will know when you stay in your house and when you are outside.
Well, It is very simple to avoid a situation like this. Try tricking them by using a fake GPS location.
You can make good use of these applications while using social media, weather, mapping, or playing games that need to access your location like pokemon go.
You can travel throughout the globe catching several different pokemon without departing a fingerbreadth from your home.
There are several different applications accessible on the internet with fake GPS go location, but not all of them work properly as they are expected to do or change your location.
Several people are already aware of how to use it, however, if you don't know how to them, then worry not. That's why we are here to help you just need to scroll down. There will be a step by step guide on how to fake GPS IOS.
Fake GPS Location on iPhone:
Changing location on an iPhone requires more effort than on Android because you can't just simply download an app and use it. The easiest way is to use your computer or laptop. There are a couple of ways that you can fake your GPS location on an iPhone. However Apple doesn't allow this, but there are many ways that you can fake it.
Hence, you should act appreciative of Dr.Fone – Virtual Location on IOS that helps you fake your GPS location without any Fake GPS Go. This tool is designed and developed by Wondershare and never disappoints its users for changing their location on their iPhone. It is simple and easy to use this tool.
iPhone doesn't support third-party apps, so how to spoof GPS location on ios devices. For this, you need a laptop or a PC to install Dr.Fone Virtual Location on it to remotely alternate the location coordinates on your Mobile. The steps are so much easy and UI is interactive that even a novice can easily understand it and fake IOS GPS.
Let's Review the steps for installation
● Download the Dr.Fone Virtual Location and Install it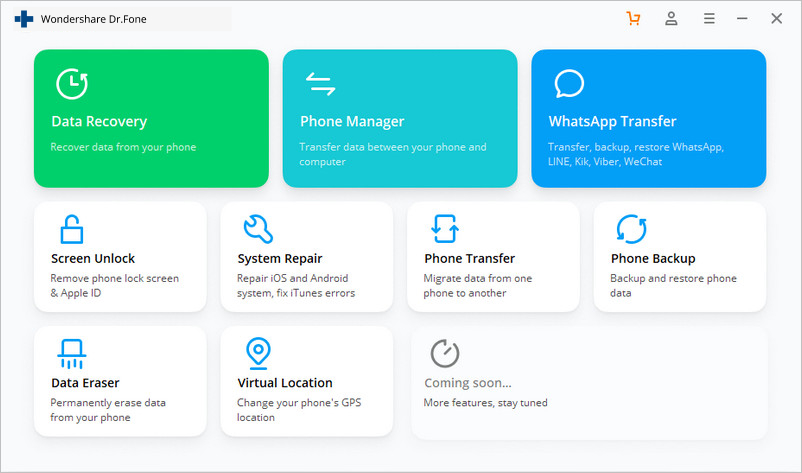 Download the Dr.Fone Virtual Location is the foremost thing to be done, it's easy to download it as it consists only of a few MBs, you don't have to wait for multiple files to be rendered and compressed but it is a single executable file. Available for both on Windows and Mac, this thing makes the users of both communities get facilitated with the enormous feature of this app so to GPS spoof iPhone.
Installation is the easiest thing when it comes to the Dr.Fone Virtual Location on Windows, just follow the on-screen guide and install it. After successfully installing it might prompt to launch the software or you can manually launch it using a desktop shortcut.
● Select "Get Started"
After the installation succeeded and the app is launched you'll see multiple options tap on" Virtual location ", it will open the virtual location for GPS spoofing. Select the "Get started" button under the main headline and check the box under it.
It is recommended to read the disclaimers before checking it and read the privacy policy.
●    Connect iPhone To PC
Connect your iPhone to the PC and establish a trusted connection between both devices. It is recommended to use the original data cable with the mobile (If it's not iPhone 12 ;), in that case, you have to buy one or continue wirelessly). Make sure the cable is attached on both ends and not lose.
● Tap on the Teleport Mode
After getting started, the app will show you the map from where you can easily fake GPS IOS. To enter into the teleportation just move to the top-right corner, there must be 3 options as shown in the above pictures. These are used for teleportation.
You can easily enter the location in the search tab or select the pinpoint on the map to make you move here.
● Enter Location and Move
Enter the location's specific coordinates or just pin it on the map. The Dr.Fone gives you the ability to easily zoom out and in, incase to select a specific location. Once you select the specific place just tap on "Move Here" and you'll be moved to that place.
That's it, you have successfully faked the location on an iPhone .Dr.Fone -Virtual location changer, has just made the faking location on iPhone simple and easy. With just following a few steps, you easily teleport to the other points.
When do you need to Spoof GPS on iPhone?
Many location-based apps require your current location for their specific workings, like some games i.e., Pokemon Go. This incredible app is much famous these days but requires you to walk away just to catch pokemon from the various areas.
It can also be used to visit GEO -Restricted sites, but the main complexity is that even the spoofing doesn't change your Ip location.SO, the most recommended thing is to have a VPN on when accessing the GEO-REstricted Sites to save you from any inconvenience as it is too risky.
Many apps in the market claim to fake IOS location but not do it and might destroy your data or sell it. Just do not handover your essential data to fake apps, and trust in the one that is trusted by others like Dr.Fone -Virtual Location.
It not only provides you the secured connection and spoof GPS but also provides you the ability to simulate your locations as it is continuously changing or adding delays to it, which is beneficial for some type of games.