Social media offers a big opportunity to get your message and gain new business. But if you don't have the right strategy, creating an online presence can be difficult, expensive, and time-consuming.
Real estate agents who take the time to understand how social media works can greatly increase their search results and maximize their exposure. This article will share tips for real estate agents using social media to build exposure and generate leads.
1. Build with People You Already Know
When creating a social media strategy, the first thing is to consider how you want to build your fan base. Do you want to focus on business professionals or homeowners? Decide if you want to focus on local connections or build a presence that extends beyond your area.
For a number of reasons, it's crucial, to begin with, the people you already know when choosing your fans. Under real estate, this is referred to as a sphere of influence (SOI), which provides a good starting point for a social media strategy.
With SOI, you begin by finding people who already know what you do and are willing to engage with your brand. What can you do? Facebook offers a few different ways to make connections. In the first instance, you can become a successful real estate agent in your area.
Next, ensure that the real estate professionals in your area follow the companies on Facebook and Twitter. These people are most likely interested in what you have to say. By following them, you're allowing them to follow you. Next, invite them to your Facebook page and ask them a question.
This provides a good opportunity to show off your expertise and connect with potential clients or new friends. When possible, go beyond SOI to engage with people outside your local area. Share their profiles on your page if you have any family or friends interested in real estate.
2. Be Consistent with Your Posts
A successful social media strategy is to make your posts consistent. You want to put out the same type of content regularly. This will keep people returning to your page and familiarizing themselves with what you're all about. It's also important that each post has a link.
These could be blog posts, photos of success, or articles about the industry that might interest your followers. The best way to ensure consistency in your content is to find a system that works for you. For one real estate agent, this might be monthly posts with photos of his listings and links to other real estate pages on social media.
For another, it might be a Twitter schedule for posting daily content related to the industry or network of experts he follows. You can follow your social media strategy in many ways but share consistent content at least twice a week on all your accounts.
One of the ways people can stay in front of their target audience even when they don't have a listing, such as market update videos, is to engage with people on your page regularly.
3. Follow a Schedule
When deciding how often to post on social media, study your target audience and determine the frequency that works best for them. For example, if you already have a website, consider making a schedule for posting on social media.
On Facebook, Twitter, and LinkedIn, it's best to post at least once or twice each week. You might want to post more often if your business interests are focused on growing women's businesses or female entrepreneurs.
When choosing a time that works within your marketing strategy and timeline, think about the other people in the real estate industry who influence the decision process of potential clients.
Examples of tools that make scheduling social media posts easier include a CRM that syncs with your accounts and emails for scheduling posts and a post scheduler that makes it easy for another social media network to access your other accounts.
Another example is Hootsuite which eliminates the need to log in to multiple social networks and schedule a post. Instead, you can use Hootsuite's dashboard, where you can manage your social media accounts without having to log in and out of each one.
4. Like and Comment on Other Agent's Posts
Liking and commenting on other people's posts is much more than just a way to connect with your peers. It lets you show off your brand, engage with new friends, and build your following. When deciding who to like and comment on, it's important to find accounts that are related to real estate.
Incorporated herein are organizations, small businesses, and other realtors. One realtor who uses Facebook to build his following recently commented on a post from another agent's page. The comment was an interesting thought related to the industry that sparked conversation among several of his friends and followers.
This is a great example of using social media to connect with your network and build relationships with your peers in the industry. Liking and commenting on other agents' posts enables a realtor to establish a referral database by developing relationships with other agents who might recommend you to their clients. This helps their posts to be seen by more people and allows you to build your network of loyal fans.
5. Use High-Quality Graphics
There's nothing wrong with posting a few simple, middle school-style graphics on your social media sites, but to stand out from the crowd, you need to use high-quality graphics that represent your brand. High-quality graphics get people's attention and make them curious about who you are and what you do.
Remember the old saying "Garbage in; garbage out," which refers to what happens when you put low-quality content into someone else's website or blog. Are you posting photos? Consider using a professional photographer and asking her to shoot a high-definition photo that would look great on your page.
Are you creating videos? Create them in HD for the best quality. Are you blogging? Update the blog with an article weekly, but avoid filler posts that don't relate to your industry. When creating graphics, make sure they are aesthetically pleasing. They're also best if they are relevant to your industry and convey a message consistent with your brand and goals.
6. Connect Your Accounts
One of the easiest ways to build your following and engage with your followers is through social media tools that automatically connect accounts. This tool is called a Scheduling Tool that connects your social media accounts so you can post across all sites simultaneously.
Tools like the Hootsuite Scheduling Tool allows you to schedule a post on any one account or all of them simultaneously, keeping your social media presence consistent.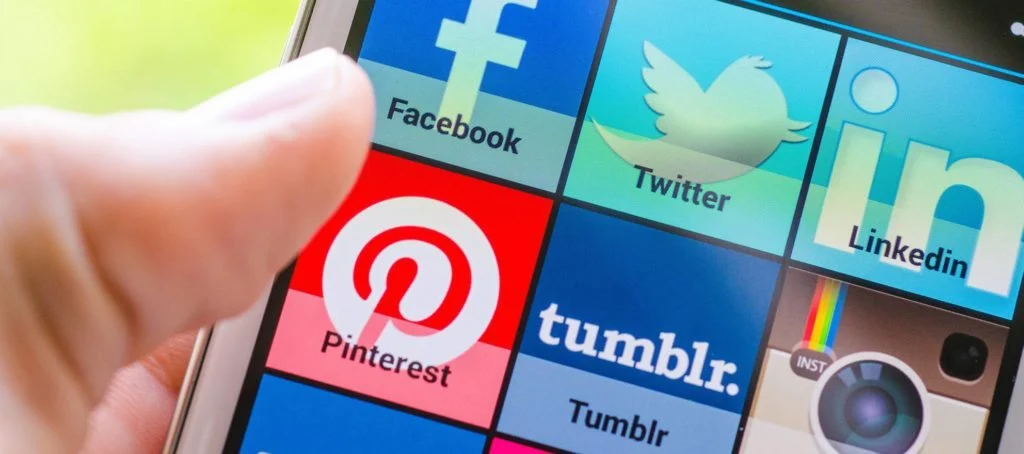 Summary
Social media can be an effective tool for real estate agents and helps them promote their business and build brand awareness. The most important things to remember are that social media is not a stand-alone marketing strategy but rather part of a comprehensive plan. Without a plan, social media can seem like a waste of time and resources that provide no real results. You can do much more as an agent when you align your marketing strategy with your social media strategy. When these two are working together, both sides will reward you and give your business the desired result.