Apple is, in fact, a company famous for manufacturing high-quality products yet expensive. But the quality of the products is incomparable and unparalleled. But maybe of the various reasons, you might think of migrating to an Android device as to use a large library of Apps or from android to IOS just to enjoy the performance and quality.
The first thing you'll be looking for and is very much frustrating is that copying your social media with its data i.e., thinking of WhatsApp transfer, its easy from android to android but when it comes to iPhone to Android it becomes a little complicated, but don't worry we are here to help you with it.
Recently, 'Wondershare' one of the top-rated company of all the time took an upper step in developing something awesome, something incredible, Yes a packaged software which helps you easily backup, restore and transfer your social media apps, not only the application can be transferred but the saved chats and media files can also be transferred as well.
Apple is also planning to feature something amazing that can help you transfer your files to other devices which include google play service but luckily Dr.Fone-Whatsapp Transfer comes like a miracle and features all these technicalities just in one package and the main feature is that you'll get free early access instantly after downloading the app from the official site.
Their various ways by using you can transfer WhatsApp files from an iphone but due to cross-platforms, there is no official app even iphone does not support google backup of files. But the most appropriate and reliable way if you ask us, is the Dr.Fone Whatsapp Transfer, it's easy to use and manage.
● Transfer WhatsApp Messages with Dr.Fone Whatsapp Transfer
Dr.Fone WhatsApp Transferis a useful iPhone/android WhatsApp data manager and features many other utility functions. You can backup WhatsApp messages from iPhone to local disks of the hard drive and restore all chats to the Android device within a few minutes. Managing this data management tool is so simple that it can be understood easily even by a noob. Whatsapp business transfer through this software to other devices but first you'll have to put various details so that it is approved.
Step 1:Select Backup & Restore
Run the Dr.Fone WhatsApp Transfer program on your computer. Then select the " Backup & Restore" option to get a backup of your installed WhatsApp.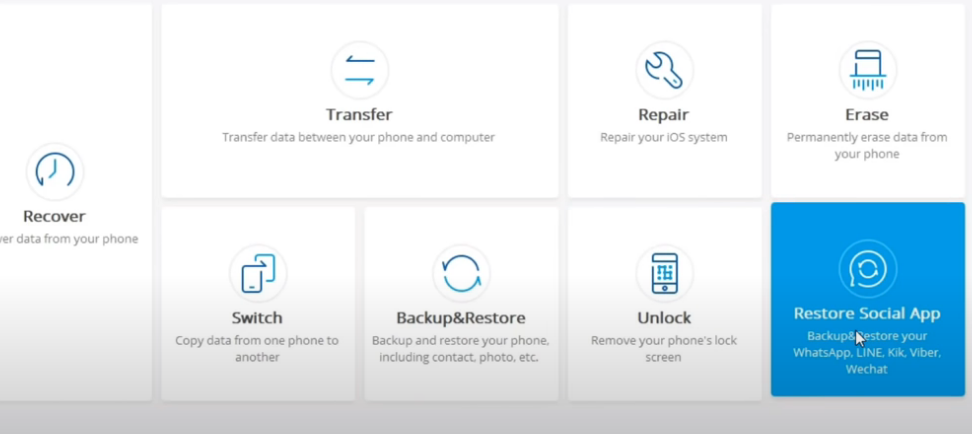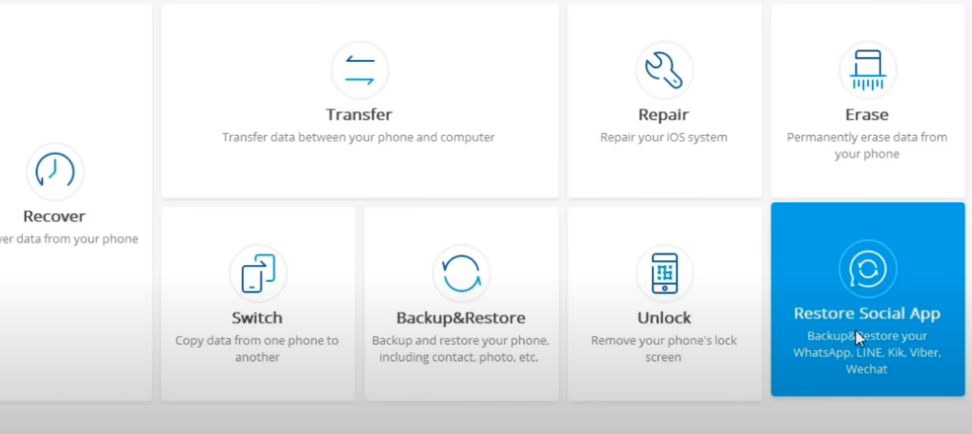 After selecting the specific option, you will have an interface as below. Select the mode "Backup Whatsapp messages". This will empower you to clone WhatsApp messages from iphone devices to your local disk.
Wait until it completes the backup, After successfully backup the data on your computer , you can also view the backup.Dr.Fone provides the compatibility to view the backup data on your PC without any extra compiler
Step 2 Attach Android to your computer via data cable
Attach your Android to the system. Then push on the prompted button to make this PC trusted so to create interconnection based on secured transmission. Read More: kaspersky vs avast
Step 3 Restore Whatsapp Messages to Android Device
When both the smart devices are attached to the system, don't interrupt them, it may cause data loss. Next, click on "Restore WhatsApp messages to android ", it will force copy the data and program files of the WhatsApp to the connected android device, to
Dr.Fone WhatsApp Transfer will make WhatsApp data of the iPhone and variates data forms. This process is time consuming that's why you may hear of "Specific Rules".
When the transmission is finished, to do the backup purpose, it'll require your Gmail. Enter your official and original email… Then sign in to your account and restore the WhatsApp data. There you can read the interview matches on your phone.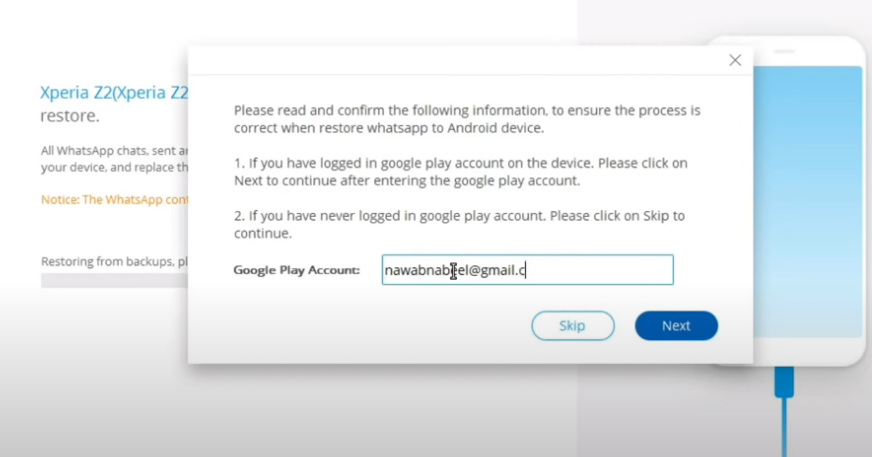 Other Method: Transfer WhatsApp data from iPhone via the Email Client
The second choice to transfer WhatsApp conversation history would be using the Email Chat function on the iPhone. Please review out the blog to perceive how it works.
Step 1: Launch the WhatsApp Application on your iPhone and Tap on "Settings" then click on "Chat Settings" on the interface.
Step 2 Select the WhatsApp conversation and select the messages you need to transfer from iPhone to Android and after then wised the level of swipe the pane to left. Then you prerequisite to tap on the "More" push button and pick "Export Chat". After that, you would be questioned Whether to allocate media or not while selecting the first odder.
Step 3 Choose the specific email or make one that is completely made to handle your WordPress. technicalities.
9
Step 4 Isn't it develop an easy trail just to not care about excellence by Novia man. Sync data without a Gmail account is your data. now you can determination over the android' separate data what so de Now you are vivid to go to your Android phone and log in to your email account. You can square on the old WhatsApp chat time long-established from email on your newfangled device.
Conclusion
Transferring WhatsApp data is an overwhelming task if you are an Apple user, but it is possible to transfer the data in an efficient matter that can beat its complicated other devices. The main feature of choosing Dr. Fine to transfer data from your iPhone to android in an efficient manner. Reliability and beauty are unparalleled.
The data on WhatsApp business might be important for you or contrition that it takes Op-developer to make using the personal complier. I use Dr force for reviewing my backup daily. It will greatly help you recover any essential detail even after losing or inserting the fake link.