Business
No Idea How to Start a Business? Here Are the Things You Need to Do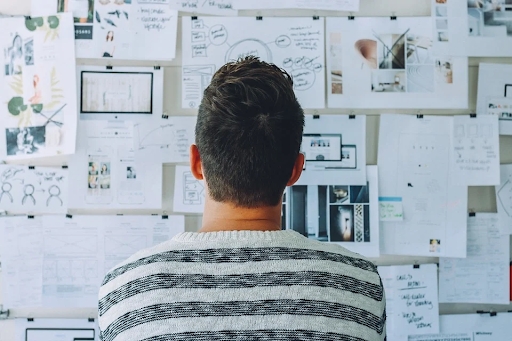 Starting a business can be daunting. It seems like there are so many things to do, and you don't even know where to start! Don't worry, here's a little help. This article will outline the steps that you need to take in order to start your own business. So sit back, relax, and get ready to take some notes!
Hire Legal Help
Starting a business means creating contracts, taking out loans, registering, and other things that involve legal matters. A lot of people decide to hire a business attorney to make sure that everything is done correctly from the start. This can be a great way to avoid any legal issues down the road.
If you're not sure where to start, there are a few things you can do to find the right lawyer for your business. First, you can ask for referrals from people you know who have started businesses. You can also look online for lawyers who specialize in small businesses.
Once you've found a few potential lawyers, it's important to meet with them and ask questions about their experience and rates. This will help you narrow down your choices and find the right lawyer for your needs.
Hiring legal help is one of the smartest things you can do when starting a business. It may seem like an added expense, but it can save you time and money in the long run.
Get A Team Together
You must have a team of dedicated people in order to start, and later properly manage your business. This team will include yourself, as the leader and figurehead of the company, and several other key people who will help you get the business off of the ground. These people can be friends, family members, or even complete strangers. It does not matter, as long as they are willing to put in the time and effort to help you succeed. You should have a clear idea of what roles each member of your team will play before getting started.
The first step is to find like-minded individuals who share your vision for the company. These people will become your co-founders, and together you will form the core of the business. Once you have found these individuals, it is important to sit down with them and discuss what you hope to achieve with the company. This will help them understand your vision and give them a better idea of what they can do to help you reach your goals.
Pick A Profitable Niche
The market changes all the time, and various industries come out on top depending on the current situation. The most profitable niches right now are the following:
online courses teaching people how to do something
luxury home goods
wellness retreats
plant-based foods
CBD oil
skincare
sustainable fashion
ethical jewelry
If you're not sure which niche to go into, spend some time researching the options and picking one that you're passionate about. Consider what kinds of products or services you can offer that will appeal to your target market. For example, if you're interested in luxury home goods, you could sell high-end furniture or home décor items. If you're interested in plant-based foods, you could start a blog or open a restaurant that specializes in vegan cuisine.
Once you've picked a profitable niche, it's time to start planning your business. You'll need to create a business plan and figure out how you're going to market your products or services. You'll also need to set up a website and/or an online store and make sure you have the necessary licenses and permits.
Write A Business Plan
After all these, it's time to write a proper business plan. This will help you validate or adjust your idea, as well as give you a road map on how to turn your concept into a reality. Don't worry if you've never written one before – there are plenty of resources and templates available online that can help guide you through the process.
A business plan typically contains an executive summary, a company overview, a market analysis, a service or product line, a sales, and marketing strategy, as well as a financial plan and projections.
Keep in mind that your business plan is not set in stone, but rather it should be regularly reviewed and updated as your business grows and changes. And, most importantly, don't be afraid to ask for help!
Think Of A Good Name
Branding is essential for any business, big or small. Your company's name is its first and most important marketing tool. It's the first thing people see and it sets the tone for everything else you do. So how do you come up with a good name?
The best way to start is by thinking of what your company stands for. What are its core values? What makes it unique? Once you have that figured out, brainstorm names that reflect those things. Be creative and think outside the box. The more unique and memorable your name is, the better.
But don't stop there! You also need to make sure that the domain name is available and that no one else is using it. The last thing you want is to spend all this time coming up with a great name only to find out someone else has already claimed it.
Once you've found the perfect name, register it as soon as possible before someone else takes it.
Find Funding
It's impossible to start a business successfully without money, which means you should get investors. Once you get them in a room, pitch them your idea and hope that they're as excited about it as you are. If they're not, move on to the next person.
You can also look into grants, which are essentially free money that you don't have to pay back, though they're often given with strings attached in the form of expectations or deliverables. The most important thing is to get started somehow, even if it's not in the way that you originally intended. You can always course-correct later on.
If finding investors or getting grants sounds like too much work, you can try taking out a loan, using your personal fund, or trying crowdfunding.
Starting a business is a dream for most people which is why it's important to do everything right. Hire an attorney to help you with the legal things and put together a capable team. Make sure to pick a profitable niche and write the perfect and flawless business plan. For marketing and branding purposes, you will then have to think of a great name and do other marketing-related actions. Finally, make sure you pitch your idea well and get funding. Good luck with your venture!
For more valuable information visit this website.