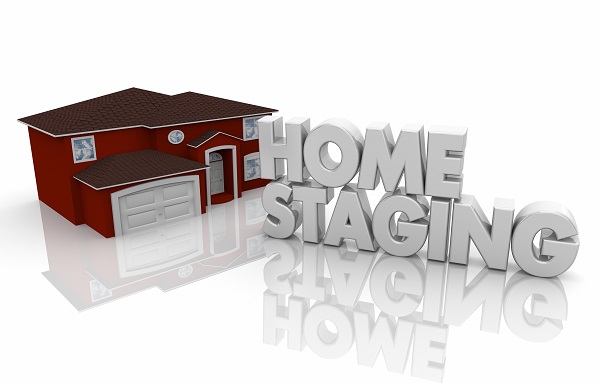 Homeowners can consider many strategies to sell their property. However, nothing can still beat home staging. During this process, you are sprucing up and decorating the house to give potential buyers an idea about the aesthetics and functions of the spaces.
Home staging is an amazing way to sell the asset fast, especially for those who are doing DIY real estate. But because it's a critical step, you don't want to mess it up by paying attention to these dos and don'ts:
1. Do Clean the House Thoroughly
If there's one thing that all buyers agree with, it's that nobody wants to live in a filthy property. Thus, the first rule of staging a house is to make sure the house is squeaky clean.
Allot at least a day or two to clean the house from floor to ceiling. Dust every nook and cranny, mop the floors and wipe the counters. In addition, get rid of all the clutter that only adds to the mess.
When necessary, call a professional cleaning service. Many today specialize in home staging, so they can take care of the job at a reasonable price.
2. Don't Display a Lot of Personal Items
When staging a house, don't display too many personal items. Yes, we know what you're thinking. People buy homes to live in them and not just to admire the decor.
As such, avoid displaying photos of your family and pets too prominently as it can make potential buyers think that they'll be living with strangers once they occupy the space.
The same principle applies to those oversize paintings and other artwork. It's better to put these away as well since these can take focus from the relevance of the room.
3. Do Perform Repairs When Necessary
While you can sell a house as-is, you are more likely to scare off many potential buyers if they will have to do the repairs themselves. As a home seller, it also puts you in a difficult spot. Buyers can also low-ball you because they will have to spend more on fixing things. In other words, there's little room for competitive pricing and satisfying negotiations.
Before you even welcome buyers into your home, fix things. These include cracks in the walls, chipped paint, and loose floorboards. If you can fix these on your own, then by all means do it. Otherwise, hire a professional to do the task for you.
4. Don't Focus Too Much on Aesthetics
We get it. You've spent a lot of time, money, and effort on decorating your house. But the thing is, the home-staging process isn't about how attractive your personal tastes are. It's about selling the space instead of impressing buyers with your style choices.
The point of staging a home is to sell it as soon as possible at its best price. Instead of spending time making small changes that won't make any major impact, focus on the purpose and functionality of the space.
For example, update the kitchen since it often has the highest conversion rate in a house. Meanwhile, avoid spending a lot of money on new upholstery unless they elevate the look and usefulness of the space.
5. Do Take Care of Your Kerb Appeal
As they say, first impressions always last. That's why curb appeal has an excellent resale value.
When staging your house, deal with the exteriors as well. Trim the lawn and hedges, wash the house siding, and ensure that all outdoor lighting is working as intended.
Use natural elements such as flowers and stones to enhance the view of the yard. If possible upgrade your landscaping too – adding new foliage or lighting – since this can provide a lot of value to your house.
6. Don't Be a Passive Seller
The home-staging process doesn't have an endpoint. You can't just stage your house once and pretend that you're done, expecting the right buyer to come along. To get top dollar for your house, it's important to be proactive in marketing it.
Make sure to maintain a small group of potential buyers interested in getting updates about your property. If you have them in your home, encourage them to ask questions, or you can do that yourself. Enquire what they think about the property or what features they like the most. You can even ask them what they would do if they were you to make it more personal.
It's also essential that you communicate with (and impress!) your real estate agent too. If something happens, like a potential buyer suddenly becomes uninterested once he or she sees your house, let your agent know right away. This way, you can start devising new strategies to push the deal through before it falls through completely.
By following these dos and don'ts during staging, you will have an easier time selling desirable properties fast at their best price!
For more valuable information visit this website.