Fashion
Must-have Pieces for Her: Accessories Every Women Should Own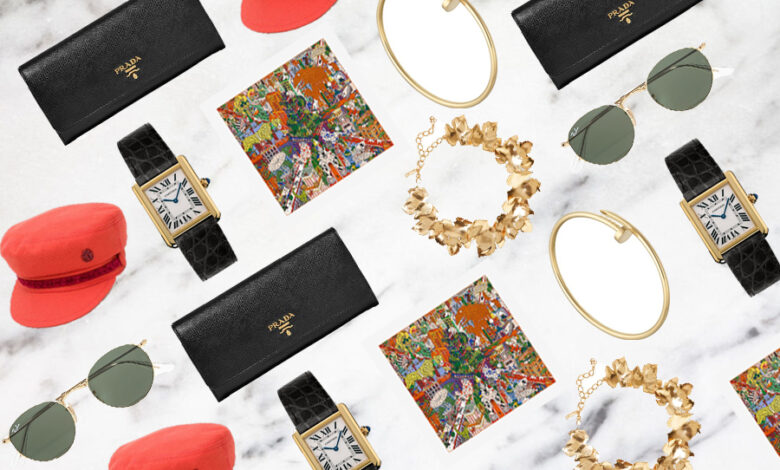 Regardless of the season, having a core selection of accessories that can enhance and complement all of your ensembles is essential. These may be changed regularly to keep up with the newest trends, or you may pick timeless items that will last season after season. Here are must-have accessories any woman's closet should have.
Pieces of jewelry
A distinctive item is a must-have for each outfit. Thus, it's no surprise why 58% of women prefer pieces of jewelry as a gift. Donning just a few versatile pieces can give seamless detail to any ensemble.
Select pieces that can blend and match with different styles. Minimalist designs are the safest bet. Layered chains, simple gems, and delicate bands are appropriate for both professional and formal occasions. You can't go wrong with these since they are classy, stylish, and elegant. If you're ready to go big and bold, massive gold accessories have been the rage this season. Gold always delivers a statement, whether it's in the form of a bangle, a thick chain, or large hoop earrings.
For example, if you want to sport a more personalized boho aesthetic, blend bold chains with gold zodiac necklaces to celebrate your most admirable qualities through your astrological sign. To finish your style, stack various tiny rings and cuffs, and don't miss your statement earrings to add character to your look.
Sunglasses
A fashionable pair of oversized sunglasses can make any ensemble look more put-together. A good-fitting pair of designer sunglasses will guarantee that you'll stand out from the crowd, whether you are concealing your eyes or flaunting your new favorite specs at the beach. Styles in sunglasses change rapidly, but choosing a timeless pair of sunnies is an excellent purchase that will endure for years.
Grab a pair of thick-rimmed amber sunglasses for a more trendy style. They're an essential element of every fashionista's outfit and can turn any dress into a chic ensemble.
Belts
Belts are a multipurpose accessory that can either help keep your pants in place or give an oversized shirt some structure. A primary style belt in dark or chestnut hue is an essential wardrobe that you can utilize to fit your own style.
It's worth noting that one of this season's main accessories is the belt bag, which is an advanced improvement on the bum bag. It's a simple yet functional and fashionable way to elevate your street fashion. This versatile item may be used with just about everything. To change up your style, play around with various buckles and strap widths.
Handbags
Speaking of bags, every woman's essential item is a high-quality leather purse. It's the one item we'll never leave home without, and it contains all the necessities for our daily life. It's recommended to have roughly three various sizes and designs to pick from, whether you're carrying your notebook and make-up pouch or just the bare basics of lipstick, pocketbook, and phone for a night out.
A traditional designer shoulder bag for a hectic lifestyle is the appropriate form and style. On the other hand, tote bags can also make a fabulous fashion statement, whether you'd like to wear one with a phrase, a work of art, or the emblem of your favorite designer. They are a low-cost approach to exhibit your personality regularly.
It's wise to invest in compact purses for formal gatherings. They're not only convenient to carry, but they also look gorgeous. Again, clutches are available in a wide range of designs. Some are plain and modest, as well as boldly adorned. Choose a style that complements your personal aesthetic.
Nevertheless, investing in quality, regardless of type, will guarantee that this everyday staple will last for seasons to come.
Sun Hats
They're not simply for protecting your skin from the sun. Hats create the perfect clothing statement regardless of the season, whether you're sporting a vintage-inspired straw hat on the seaside or a ribbed beanie in the cold season.
What is it about them that's so fascinating? They'll hide any terrible hair days and quickly dress up an outfit while providing you a boost of confidence. Caps, bucket hats, and wide-brimmed floppy hats are popular this season. Try them all on to pick the one that best suits your style.
Without a matching set of accessories, no ensemble is fully functional. It gives a dazzling appearance to the unspoken communication. Confidence, on the other hand, is an accessory that most individuals overlook. You can have all the adornments in the world, but if you feel insecure, all you've worked for will be for naught. Wear your fashion just like you are wearing your personality. And do it with confidence. That is your most refined accessory.
For more article's visit this website.