When most people think of the tropics, they imagine a lush, tropical island with sandy beaches and palm trees. The tropics are generally defined as areas near the Earth's equator that experience hot, humid weather year-round. This stable climate makes the tropics a popular destination for tourists seeking to escape the colder temperatures of winter.
But the tropics are also home to some of the planet's most diverse and unique ecosystems. From rainforests to coral reefs, the tropics are teeming with life. This provides bloggers with an abundance of natural scenery for their travel photography blog. If you're thinking of exploring the tropics for a blog, there are a few things you should keep in mind:
Make a Plan
Deciding whether to travel for a blog or make a blog because you're on a trip can be difficult. On the one hand, traveling for a blog can seem like more work — after all, you'll need to take pictures and write about your experiences — but it also offers many advantages. First, you'll have complete control over your blog's content and ensure that all your posts are high-quality. Second, you'll be able to work on your blog while you're on the go, saving you time and money.
If you decide to travel for a blog, there are a few things you'll need to do to get started:
You'll need to choose a destination.
You'll need to plan how you'll take pictures and write about your experiences.
You'll need to promote your blog so that people will actually read it.
What to Pack
Aside from your travel documents, planned outfits, and other travel necessities, you would need to take extra care in packing everything you need for your blog. This includes your camera, lenses, tripod, and any other photography gear you might need. For many bloggers, a laptop is also essential since it makes it easy to edit and post photos and articles on the road. Packing light is always ideal, but if you're planning to do a lot of blogging on your trip, you might need to sacrifice packing light for packing everything you need.
Moreover, you also have to consider your activities, you can't take your DSLR camera with you if you're going snorkeling or if you are trekking through the jungle. In these cases, you would need a waterproof or rugged camera to withstand the elements. You'd also have to bring extra batteries because you'll likely use your camera more often than usual.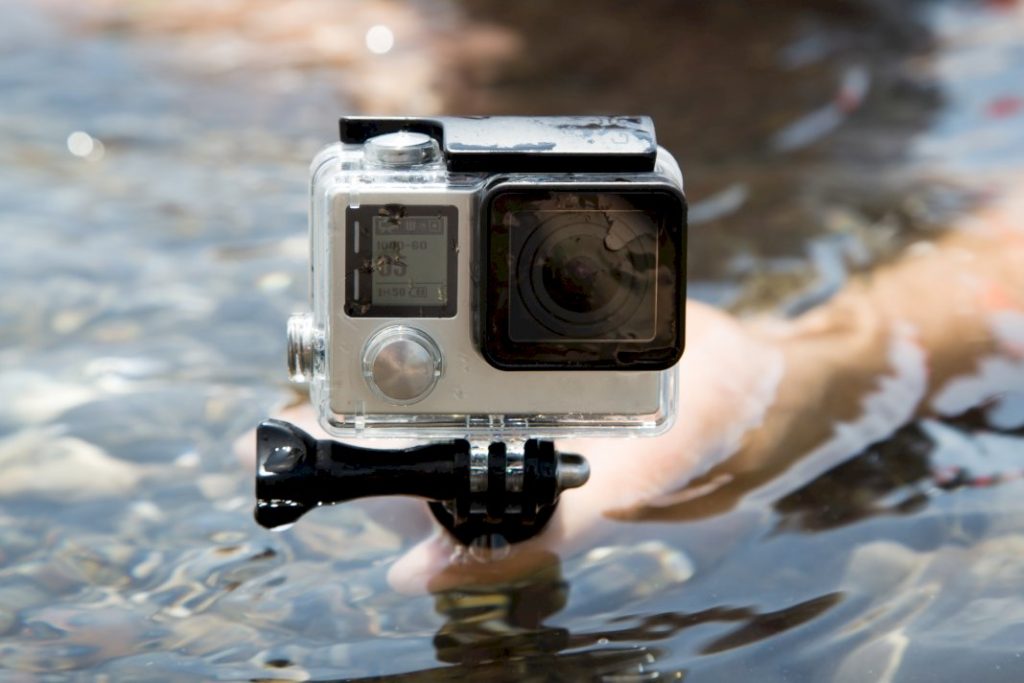 Beauty Tips
As a blogger, you may set yourself to a certain standard regarding your appearance. Since you'll be going to the tropics for photos, you may feel the need to up your beauty game. You need to feel confident, and if there's anything that makes you feel insecure, ensure you deal with them before your trip. As an example, you're concerned about underarm dark spots. This would either limit the types of poses you can do or outfits you can wear if you want to hide them. But you don't have to do that when you can get a whitening deodorant that can deal with dark spots and help you feel fresh throughout the day under the sun.
Meanwhile, if you're worried about your physique, you can consider finding the right swimsuit that suits your body type. If you're self-conscious about your stomach, look for a swimsuit with ruching or other details that can help camouflage any imperfections. This will help you feel more confident and secure when taking pictures in your swimwear. Remember that you'll be representing not only yourself but also your blog, so make sure you're happy with what you see in the mirror.
Photography Tricks
When traveling to a tropical country, there are a few things to remember when taking photos. Here are some tips:
Use a tripod. It can be challenging to get good exposure when shooting in bright light. Using a tripod can help you stabilize your camera and avoid blurriness.
Use a polarizing filter. This will help reduce any glare from the sun and help to bring out the colors in your photos.
Shoot in RAW format. This will give you the most flexibility when you edit your photos.
Experiment with different compositions. Try shooting wide shots as well as close-ups. And don't forget to look for interesting patterns and textures.
Doing travel photography can be a fun and rewarding way to document your travels. However, it takes some practice to get the shots you want. You can start by taking general travel photos and experimenting with different techniques as you become more familiar with your camera. With a bit of practice, you'll be taking amazing travel photos in no time.
For more valuable information visit this website.