Tech
Taking Care Of Your Welding Equipment In 5 Steps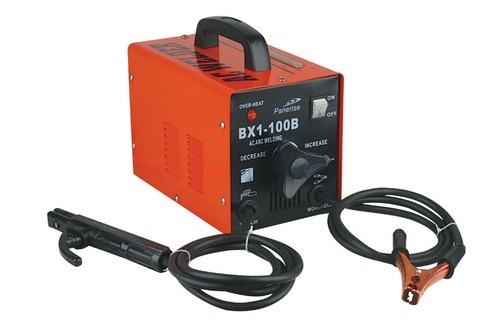 The last few years have brought around quite a few developments in welding. Welding equipment has seen considerable upgrades. In fact, the industry is growing with a steady CAGR of 7% up to 2025.
Although these pieces of equipment have seen quite a few upgrades, they still follow the same mantra when it comes to maintenance. Here are a few trusted tips to take good care of your equipment.
To know more about them, read on!
Steps to Take Care of Your Welding Equipment
Here are the top 5 steps you can leverage to take good care of your welding equipment.
Always Use It Within Its Spec Range
This is the thumb rule for using any equipment. Before you fire it up, make sure you go through its specifications. That is because the specifications mentioned for your equipment allow you to extract its maximum potential.
This way, you will be using your equipment in the most optimal way possible, without the risk of any damage to it.
For instance, a duty cycle generally refrains you from using your welder beyond 10 minutes. Hence, make sure you buy your welder according to the projects you work typically on.
Follow General Maintenance Tips
To take good care of your equipment, follow the given instructions:
Make sure you service the welder gun and liner assembly once a year. This must be done by a professional.
Clean the inlet and outlet gates, drive rolls, and wire feeder. This must be done once in four months.
Disconnect the power units twice a year.
Focus on Prevention
Make sure you take the covers off your equipment and cool it down at the end of the week. Allow compressed air to blow through your units to ensure that you keep your welder's mechanical parts free of debris and dust.
Another thing to remember is that when you are grinding, ensure you do it away from the welder and cover it. This way, nothing will get sucked into the welder when used.
Also, make sure you don't perform any woodwork around your welder. If sawdust gets stuck in your welder, its life and durability will be affected.
Clean Your Equipment Regularly
As mentioned above, you must remember to keep your equipment away from debris at all costs. Moreover, remember that certain mechanical parts of your welder require regular greasing. That means you must either redistribute the old grease or apply it afresh.
Make sure you check the status of grease in your equipment periodically and replenish it if needed.
Replace Parts Whenever Needed
If you notice a part of your equipment is damaged, don't delay its replacement. Postponing the replacement is only going to worsen the damage.
For instance, the tips or nozzles of your welder get worn out quickly. Replace them as soon as you notice their quality degrading. Similarly, even parts like the brushes inside the wire feeder require replacement.
Moving on, you need to take special care using a MIG welder. The wire feeder comes equipped with a lot of moving parts. So, based on its usage, you must replace the liner to ensure that the wire is feeding smoothly.
Wrapping Up
The tips you just read are the gold standard of welding equipment maintenance. You can use these tips to use your equipment to its optimum capacity while ensuring they don't sustain any damage. Use these tips to extend the life of your equipment significantly.
For more valuable information visit this website